Hello! Welcome to my house.
After using this room as a catch-all for years, we finally turned it into my home office. I don't know why I didn't think of it sooner! In the side-by-side photos below, you can see the sunroom was lovely before, but it didn't serve a purpose for me. The table was too small to work at and it was floating in the center of the room so there was no easy way to have my computer plugged in unless the cord draped across the floor. But now, the desk holds my computer, books, and serves as a surface for my two swivel chairs.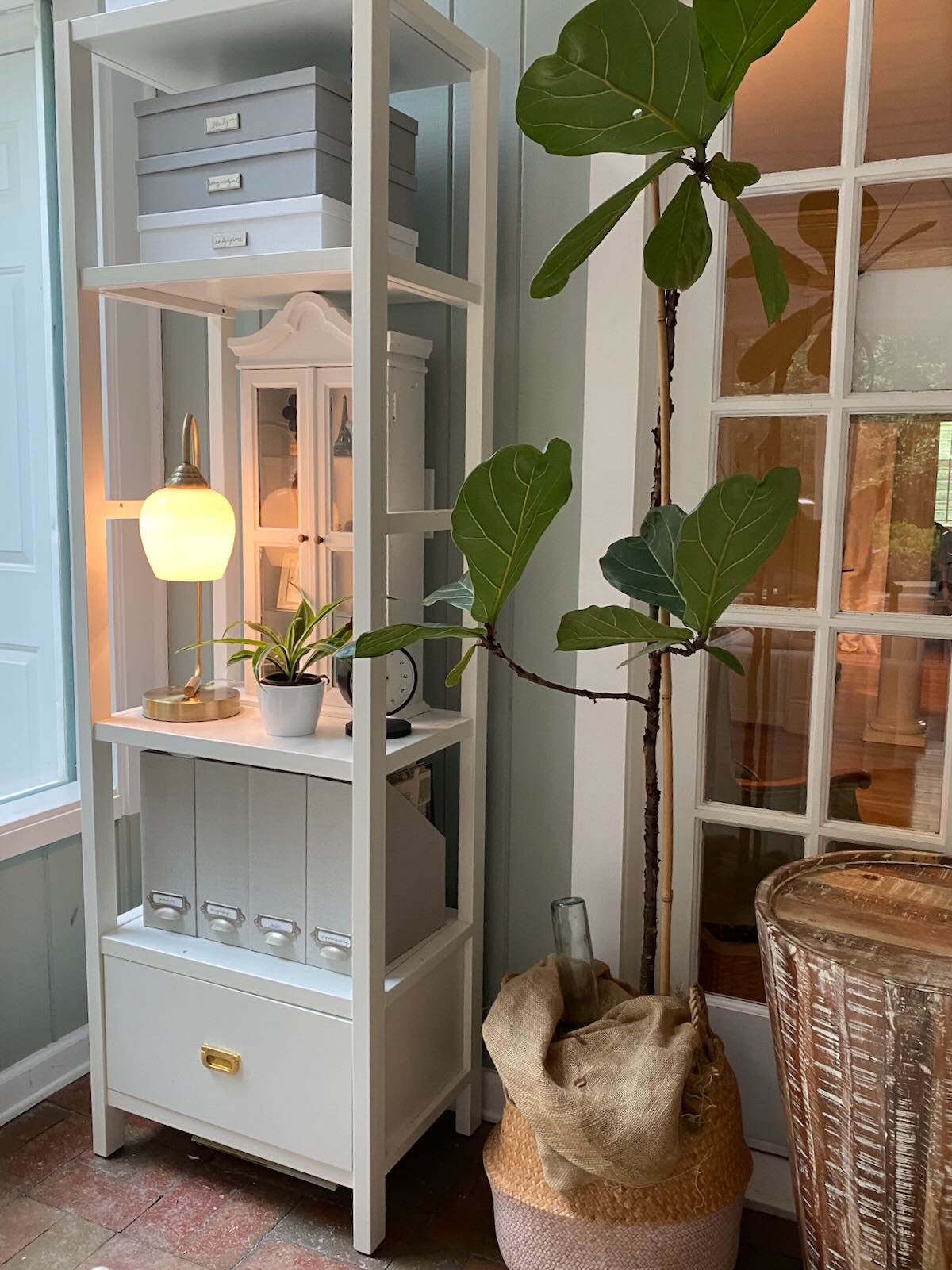 Once I decided to make the sunroom my office, I was able to turn the room that was formely my office into a podcast recording studio. (And by "studio" I just mean a designated space to record the podcast. Nothing fancy, as you will see in these before and after photos below.)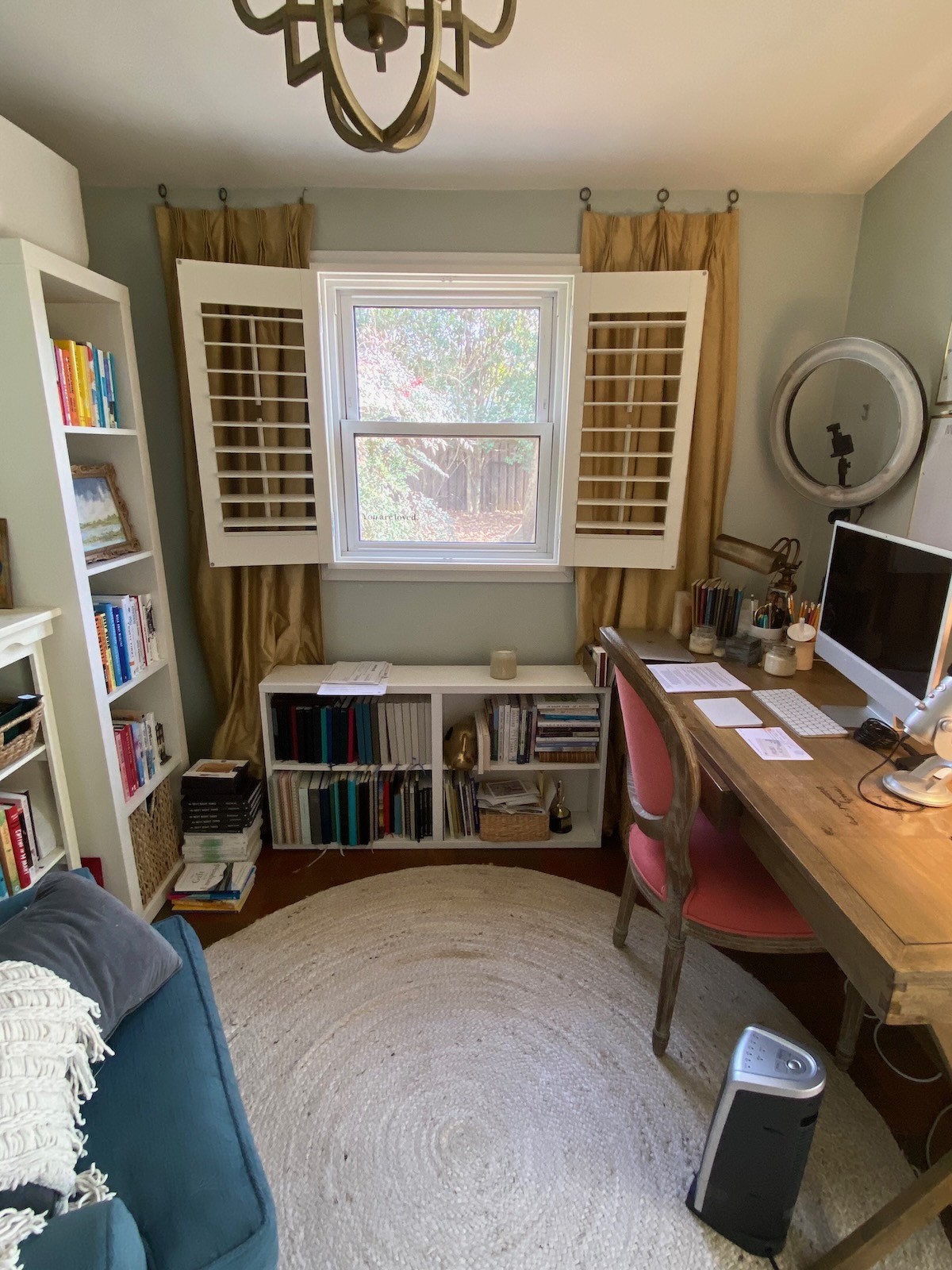 I'm amazed at the difference those velvet drapes make for the acoustics in the room. I close them when I'm recording and it softens the sound nicely. (And is much prettier than having acoustic foam everywhere.)
The most important resource
I could not have made the decisions for this room that needed to be made without the guidance of The Cozy Community. Myquillyn is my actual, in real life sister, and still I signed up for the community and followed the steps in the right order. She did not come to my house and help me make decisions. I followed along just like everyone else and now I have two rooms I love. They're unfinished, but I know what to do next thanks to her teaching.
Click here to learn more and join the community to get started on your own room today. (Closes May 15, 2023!)