For years I've been engaging in a practice of looking back before moving ahead. It started as a a post I shared at the end of every month and then transitioned to every season. We are doing our best around here, setting the intention to engage in reflection while also realizing we are all, in a way, relearning how to be people in the midst of countless transitions, questions, and reconsiderations.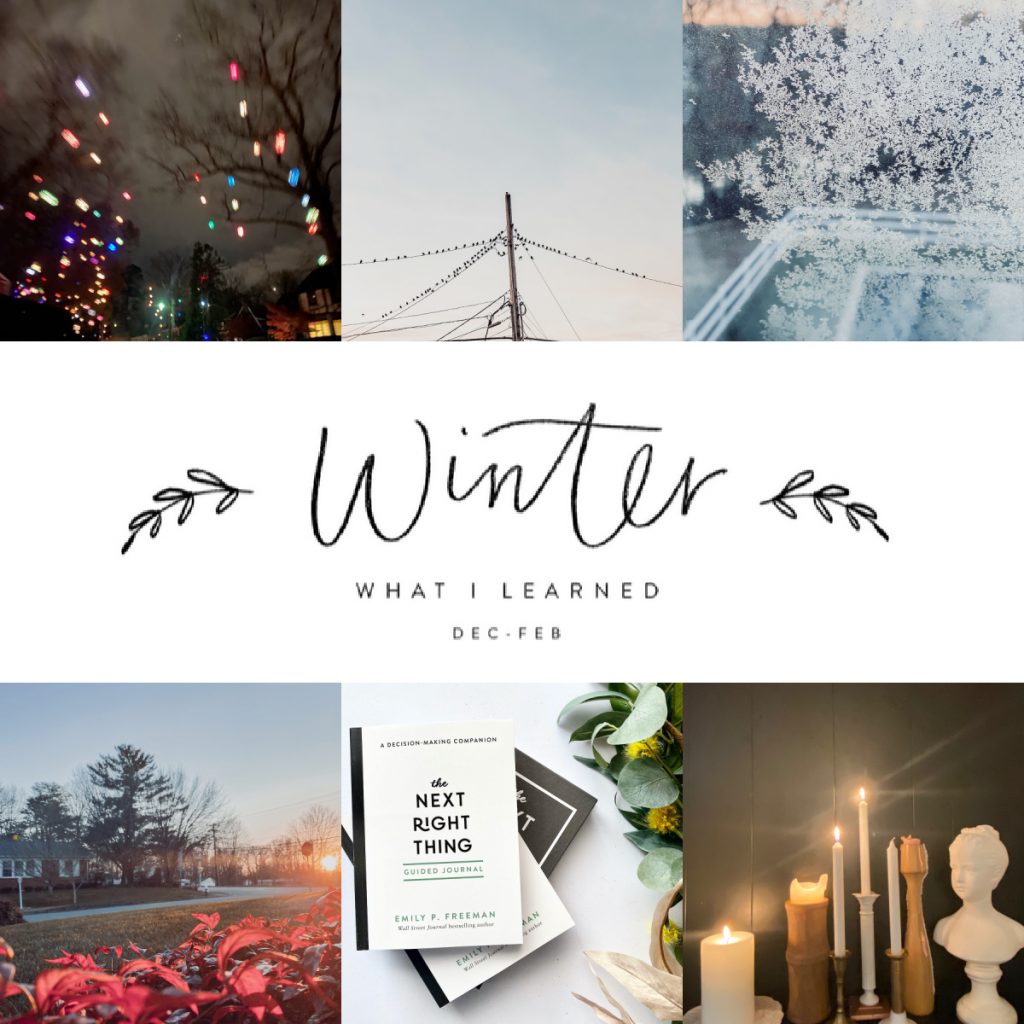 Once per quarter I share my in-process considerations, not necessarily fully worked out narratives. You're invited in on the journey. I reserve the right to change my mind. Here are 8 things I'm learning in no particular order.
1. Kids will always need their parents.
Our kids are 17, 17, and 14 now and we are officially in the thick of the teenage years. Their needs are nuanced, sometimes confusing, and often hidden. But they need us every bit as much now as they did when they were toddlers. We're learning how to show up for them without a playbook, a rulebook, or (sometimes) a clue.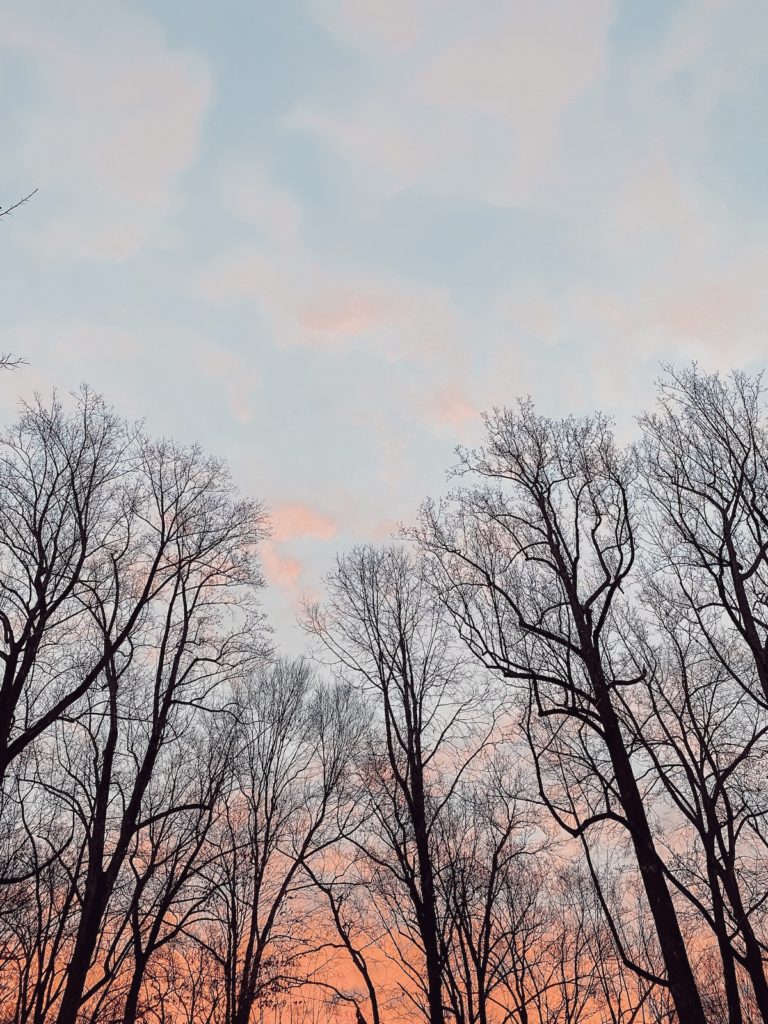 2. Early Christmas shopping is the best thing ever.
Because we weren't as busy this holiday season as we have been in years past, I did most of our Christmas shopping in November this year. All of the organized humans of the world have been telling us this secret since the dawn of time but I finally learned it for myself. Choosing gifts is much more fun when you aren't in a hurry.
3. Time with my sister is essential.
Speaking of time, my sister and I prioritized time together this winter and it shows. She only lives a little over an hour away, but because of the pandemic we only saw each other three times in 2020 and all of those times were short, social distanced, and around other people.
For a couple of days in the last few months we finally had some time, just the two of us. We ate good food and I cried deep tears and all was right with the world again. I am more myself after I spend time with her. Little sisters will always need their big sisters.
4. "Quiet isn't always peace."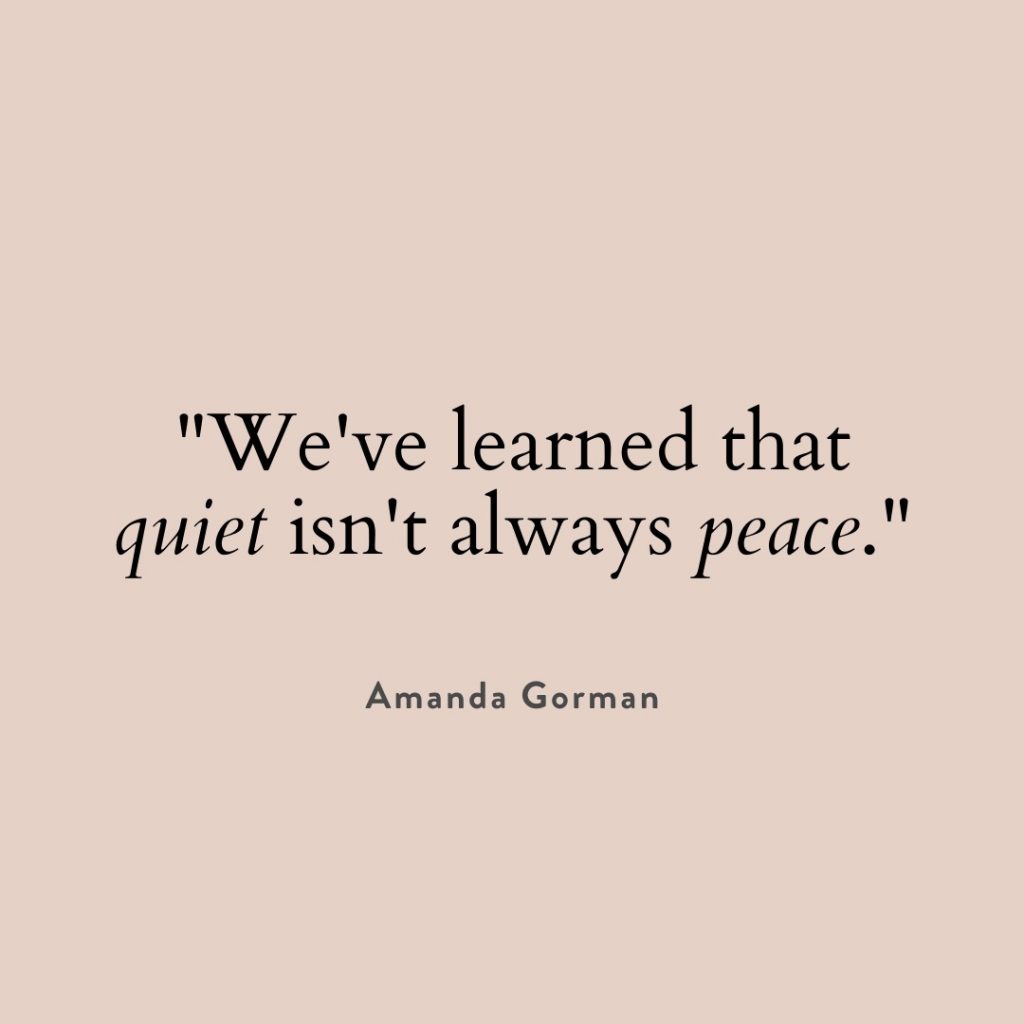 These words from Amanda Gorman's inaugural poem helped me to discern an area in our life where we were remaining quiet and calling it peace. But in fact our silence was contributing to our lack of peace.
I'm grateful for the poets who use their words and help us to find our own.
5. I love gas fire logs.
This feels like a confession. 
We've always had a wood burning fireplace and turned our noses up at the gas logs.
We're not like those people who just turn a knob and have fire. We have to work for it! Bring in the wood and stoke the flames and hope it catches!
And then we stayed at a house with gas logs for a few weeks while we were doing some renovations and now we will never go back.
You just turn a knob and have instant fire! No chapped lips or cold rooms in the rest of the house!
Genius.
6. I'm learning to trust my intuition.
Not at the expense of everything else and not intuition all by itself. But I've lived most of my life suspicious of myself and this has been a season of calling myself out on that, of paying attention to the knot in my stomach, and of moving toward what I know is right even though people around me might disagree.
7. Choosing a word for the year gives everything a frame.
I've not always been a word of the year person. But last year I chose the word Welcome as my word and let me just tell you: that word was a lifeline in the middle of the pandemic when everything in me wanted to reject what was happening around us.
Instead, God invited me (through my word of the year) to have a different posture toward unwanted circumstances, challenging me to welcome them instead.
We're only a few months into this new year but already I can tell the same will happen this year.
Pro tip: if you haven't chosen a word for the year, it's never too late! I even think it could be helpful to choose a new word every season. This is a great time for that.
8. Water is healing, starting with our tears.
I have cried more in the last 12 months than perhaps my whole life combined. This is not an exaggeration. There was a stretch of months where I cried every single day, multiple times a day. I cried so much I thought it might be changing the actual look of my face (this is also not an exaggeration.)
It got to the point where I wished there was a new way to grieve that didn't involve tears, like jumping or standing on our heads or taking spontaneous flight. But over time I'm learning that God knows what he's doing, and he designed our bodies to produce healing waters that come from our eyes, the window to our souls. And they fall one drop at a time.
This is what I know: Though the days of the old school blog link up are past, I still love having a community of people who value the art of reflection. Now we have a Guided Journal dedicated to this important practice. If you don't have a copy yet, the beginning of a season is a good time to start. I'm always glad you're here.