The book return slot was out of order at the library so I had to walk in to return my books. Since I was already inside, I decided to browse around a little, just to see if anything caught my eye.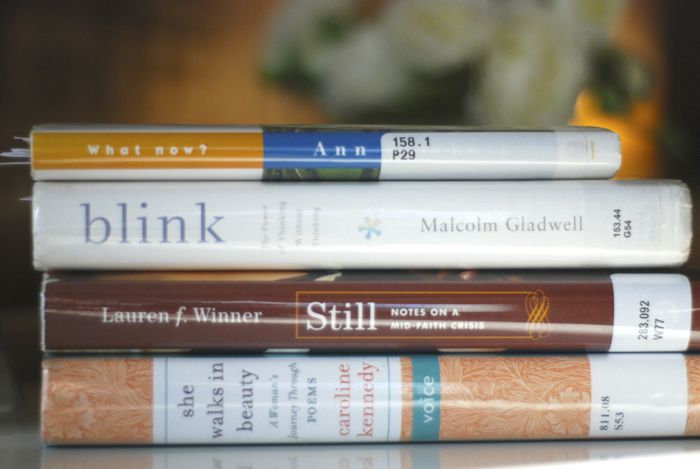 I walked out with a stack of books I didn't plan on, one of them by Ann Patchett called What now?
The small book is actually a commencement speech she gave at her alma mater, Sarah Lawrence College, and it seemed short enough to read in one sitting. (Two, as it turns out, but close enough).
The main reason why I ended up taking this book home was because of these words from the dust jacket:
"What now? is not just a panic-stricken question tossed out into a dark unknown. What now? can also be our joy. It is a declaration of possibility, of promise, of chance. It acknowledges that our future is open, that we may well do more than anyone expected of us, that at every point in our development we are still striving to grow."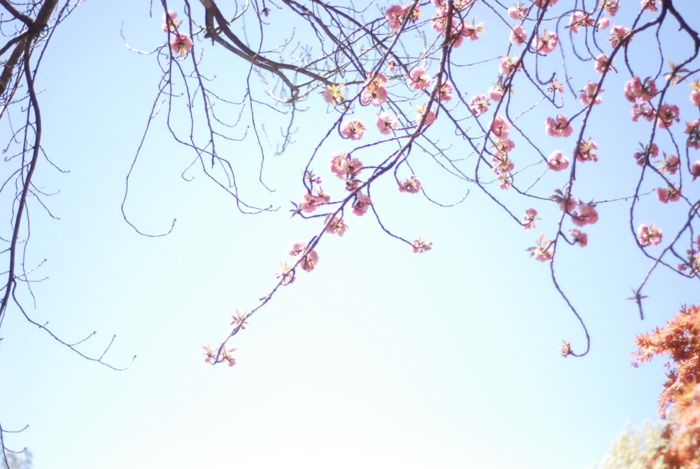 John and I are living in a What Now? kind of moment, so this book seemed fitting.
If you go to our church or receive my letter every month, you already know this. But I thought it was time to go ahead and share the news here on the blog.
After 12 years as a youth pastor, my husband is quitting his job.
And after his last day at work on June 30th, we're not sure what we're going to do next.
There are so many angles I could share this news from – I could tell you of our finances, our hope for the future, our life stage, our thoughts about church and community.
My rational good girl side wants to over-explain myself and assure you that we are not stepping blindly or making any spontaneous decisions.
But for now I don't want to talk about those parts of this transition. I just want to let you in on what is happening in my life. And here it is, in four words: We are dreaming together.
In the mornings, after we take our three kids to school, we talk about what it means to have the Spirit of Jesus Christ himself living within us. And if you don't know him, I realize that sentence sounds insane. But if you do know him, maybe you'll agree that Christ himself is the most spectacular gift.
As we talk, we consider our individual personalities and our mutual desire to contribute to the spiritual conversation in our local community.
We toss around ridiculous ideas about what we might like to do, what shape our vocational dreams might take, what context there might be for me, a woman who comes alive through writing and conversation about the deeper life and John, a man with the training and heart of a pastor.
We consider how we long to listen and be spiritual friends with others and what that even means.
For the first time in our marriage, we are cultivating a respectful curiosity for our mutual desire as a couple.
We laugh.
We roll our eyes at ourselves.
We take notes.
We make plans.
We pray.
Sometimes we worry.
Other times we tear up.
We tear up because we are beginning to catch the tiniest glimpse of a vision and what we see both delights and terrifies us, depending on the day.
We also embrace the distinct possibility that we might be a little bit crazy.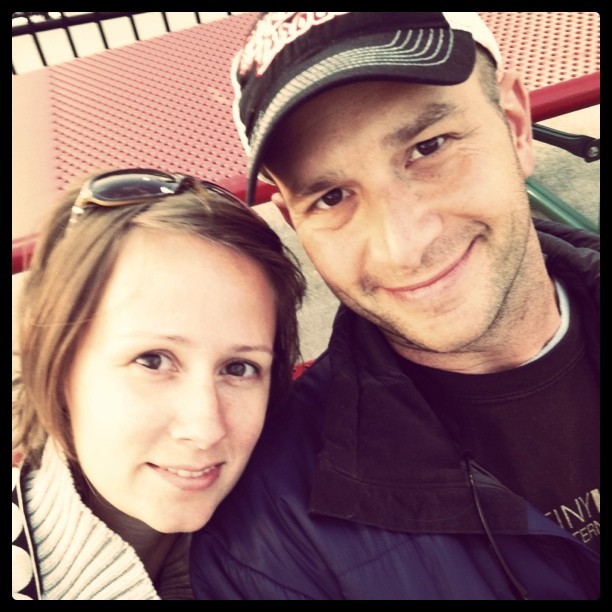 But here is what makes this crazy ride worth taking: I'm watching my husband come alive in ways I never thought were possible for him. And I feel courage growing inside me in the place where fear used to live.
I'm telling you this because in a way I'm sure you're not aware, you are part of this transformation.
Writing at Chatting at the Sky for the past seven years has served to wake up part of my soul. I sincerely hope that makes sense and I apologize for my inability to explain it further than that right now. But perhaps you know what I mean?
I know we aren't the only ones in the midst of transition. This time of year represents transition for a lot of you – graduations, weddings, the end of school, the beginning of something new. Maybe you're grieving a loss, a move, a heartbreak. Maybe you're asking what in the world is going on in your own life.

One way to ask that question is with a frantic soul, a furrowed brow and two tightly clenched fists, What now?!? Admittedly, that is always a temptation for me.
But there is another way to ask – same words, different posture. In the midst of the waiting, of the wondering, of the time of transition, we can rehearse the things we know for sure.
Our lives are hidden with Christ in God.
Nothing can separate us from his love.
We will never be alone.
And so we ask with hopeful expectation, with open hands and a willingness to sit with our questions as we whisper these words before God. What now?
For us? We don't know. But we'll be sure to keep you posted.
"Sometimes the circumstances at hand force us to be braver than we actually are, and so we knock on doors and ask for assistance. Sometimes not having any idea where we're going works out better than we could possibly have imagined."

-Ann Patchett, What now?