God often gives a vision of things before they actually come to be. That's been my experience anyway. The vision isn't necessarily focused or clear. It doesn't come with steps or money or sure-things.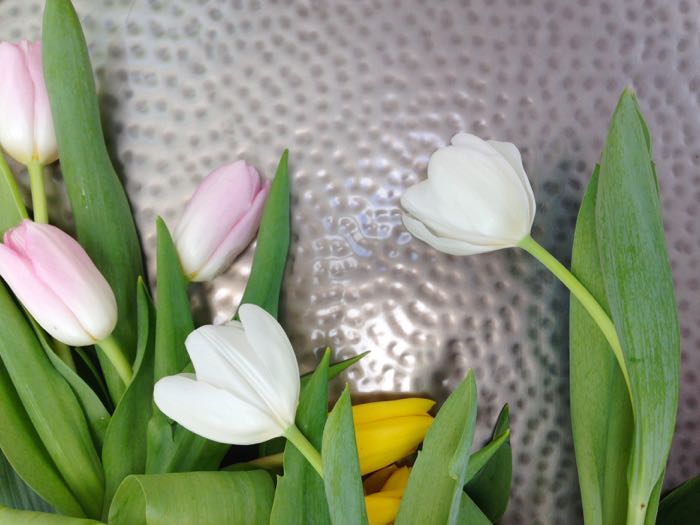 But it does come with hope, and that's what keeps you going in the fog.
For months I've been looking forward to writing this post. Back in March I shared it in e-letter form with my newsletter subscribers and now it's time to share it here on the blog – what happened when John left his job as a youth pastor.
Almost two years ago, (in a post I wrote here called Why My Husband is Quitting His Job), I quoted these words from Ann Patchett:
When I first shared this quote, John and I were living in our own what now? kind of moment, preparing to leave his position at our church of six years (after a total of twelve years in youth ministry) to . . . well, that's just it.
We didn't exactly know.
But we did see arrows, faint as they may have been. So we followed them and here is where they have led so far.
The Arrow of Grief 
After John's Dad passed away during the summer of 2011, we knew things would never be the same for a lot of reasons, the main one being that John was broken open by grief.
After the funeral, John went back to work, back to routine, back to his regularly scheduled life. But his soul lingered with the grief. It wasn't long before the disconnect between the pace of his life and the state of his soul began to show itself in the form of panic, sleepless nights, and intense fear.
That was Fall 2011.
He was unable to keep pace with the demands of his highly relational job as a youth pastor so the church gifted him a three month leave to catch his breath and to simply be human.
During those three months, he didn't check his email, meet with students, co-workers, or parents. He completely disconnected from the demands of work. This, I know, is a rare gift. We are ever grateful to our former church for allowing him this time.
I promise this post will not be a recap of the last four years of our lives. I go back that far only to communicate that this transition has been slow, deep, and far-reaching. And it has been about more than simply quitting a job.
The Arrow of Desire
Long before his Dad got sick, John and I had many talks about the future.
After years in youth ministry, we began to notice the parts of the job that brought him life (relationships, small group discipleship, connecting with students on a soul level, teaching deeper life in Christ concepts) and the parts that wore him out (traveling, games, programs, hype).
I would try to initiate dream talk, you know the kind: If you could do anything regardless of income or location, what would it be?
While I was able to chatter away about moving to a big city or writing books together or traveling the country for a year with the kids, John was always more hesitant.
Even in hypothetical conversation, he was unable to take pretend risk. His mind simply wouldn't allow his heart to dream.
Logic and limits often get in the way of longing.
It's important to be able to answer the question: What do you really want?
It can be scary, but it was only when John and I began to honestly explore the answer to that question in the presence of God that we started to get a hopeful vision for his vocation. But it didn't come the way we thought it would.
The Arrow to Each Other
During those few months away from work, John traveled to Colorado Springs to participate in a week-long course in spiritual direction taught by author and psychologist Dr. Larry Crabb.
We both thought his time there might bring some kind of vocational clarity.
What actually happened surprised us both. God met John during that short time away, his Spirit traveled into the deepest parts of John's soul and poked around, turned some things over, and woke some things up.
This awakening didn't come like a glorious sunrise or a blooming flower. Instead, it arrived more like a summer storm: dark clouds, thick air, rolling thunder.
But here is where we learned that desire often lives next door to grief inside the soul. Access the grief, you wake up the longing as well.
As a result, John came home more alive as a husband and friend than I had ever seen him before. There was still a long road of healing ahead, but now he had a focus – he wanted to be fully available as a husband and father in ways he had been previously closed off. 
Looking back, I remember hearing myself telling people in the months following his return that it wasn't so much that John had changed, more that he became more fully himself. 
We thought we needed clarity, a good next step, a vision for whether or not John should stay in his current job as a youth pastor or move on to something else. Instead, all God offered was an arrow pointing from John to me and from me to John.
We wanted to know the way and instead, he showed us each other. 
For the first time in our marriage, we began to cultivate a respectful curiosity for our mutual desire as a couple. And the only thing we knew for sure is we were to move toward one another. And that was it.
The Arrow to Nowhere
After many months of conversation, prayer, and counsel from trusted mentors, we finally knew it was time to move on from youth ministry even though we didn't know what was next.
The first six months after he left his job were dedicated to rest, recovery, and home. It was during those six months that my book A Million Little Ways released so the timing was nice. He maintained our home rhythms while I worked, traveled some for the book, and began preliminary work on my next book.
We started to attend a small church, quietly getting to know a new community, re-adjusting to our new rhythm, re-learning how to sit together on Sunday morning (!!) as well as how to relate in a church where he wasn't a pastor. 
Those six months turned into nearly a year before we actually had any clear indication of what the second half of John's career and ministry would look like. We walked through some hard days, some hopeless what-are-we-even-doing kind of days where it seemed like the arrows led nowhere.
But we kept coming back to the promise of God, knowing he wouldn't leave us alone.
We also often revisited what we knew for sure, that John's desire was to somehow serve our local community, to enter intentionally into relationships, to do small group discipleship, to connect with people on a soul level, and to teach about how the Gospel intersects with our daily life.
The Arrow to Community
After a time of listening, waiting, and resting, we decided to gather a small group of people together who we called our "Co-Listeners." 
We invited them into our living room, fed them dessert and coffee, and were grateful as they listened to John's desire and our fears and then helped to discern what might be next.
It was during that meeting that long-time friend and mentor, Mike Moses, spoke up.
"John, you know I've had a non-profit ministry for a long time here in Greensboro."
In fact we did know. Mike's ministry had a huge impact on John's life and the life of our extended family many years ago. He's been a fixed point in our Greensboro community for years, a trusted voice that always points to Jesus.
"And you know I've retired . . . "
Yes we knew this too.
"I haven't used the non-profit for several years now. It has no money, no place, and no director. It's basically vacant. But I've kept the name active with the IRS because Carol and I have been praying, asking God to bring someone along who might take it over."
This we didn't know. 
This was interesting.
And though it would be many months before all the legal and administrative details were taken care of, I knew in my spirit that very night as I sipped my coffee and ate my cake that this might be the next step in the journey.
And in fact, it was.
John is now the director of Grace Discipleship, a 501c3 non-profit ministry here in Greensboro that exists to connect weary souls with the Gospel of grace.
What does that look like?
You can find out more about his ministry here.
I know I could have simply given you a link to John's ministry website and sent you straight over, but I wanted to give you this background stuff for a few reasons.
First, many of you have prayed, sent emails and notes asking about John's transition. This was so meaningful to us.
Second, I know a lot of you are in the midst of your own transitions, looking for arrows in your own life. I wanted to share what it has looked like for us to believe God often gives a vision of things before they actually come to be.
We still have lots of questions, new kinds of fears and hesitations. But we're thankful his work now has a name, a shape, and even an office space!
Sometimes it looks like you're going nowhere, or that you're headed in the wrong direction. But maybe none of that is the point.
I'm convinced God is less interested in where we end up as he is in who we are becoming.
Whether we're employed or unemployed, encouraged or discouraged, filled with vision or fumbling in the fog, more than anything, our Father just wants to be with us.
He loves us, wants to walk with us, and as we follow the arrows, they'll always lead us close to his heart.
If you're in a What now? kind of place these days, maybe it will help to remember Ann Patchett's words, that "what now? can also be our joy."
May it be so for all of us.
Learn more about John's new ministry Grace Discipleship here or learn a little more about who John is here. He's pretty much my favorite. You can sign up at his website to receive monthly updates directly from John.

If you would like to read more personal stories from me like this one, I tend to share those in my monthly newsletter – you can sign up here to get those each month in your inbox, as well as first-word news, my current reading list, and more encouragement to help your soul breathe.