"We stop, whether by choice or through circumstance . . . We wait for our souls to catch up with our bodies." -Eugene Peterson
The Art and practice of Spiritual Direction
For many of us the last few years have ushered in a season of loss, loneliness, division, questions, confusion, and disconnection. 
As you've navigated all of this transition, perhaps your experience of God has also changed and you're looking for some companionship to hold space for you as you consider the changing landscape of your inner life.
As I've stood at various thresholds of change, spiritual direction has been one of the most transformative experiences in my own life with God. Perhaps meeting with a spiritual director would be helpful for you during this time as well.
What is spiritual direction?
Spiritual direction is a counter-cultural practice of co-listening for anyone who wants to deepen their awareness of and relationship with God. It allows space for curiosity, discovery, and held silence. It's a space where both people submit to the movement of God and where one person listens without an agenda.
In its purest form, I believe spiritual direction is our human way of making up for what has been lost.
I believe these listening relationships are what we're actually meant to do for each other but it has become a lost art, even in well-meaning and healthy faith communities.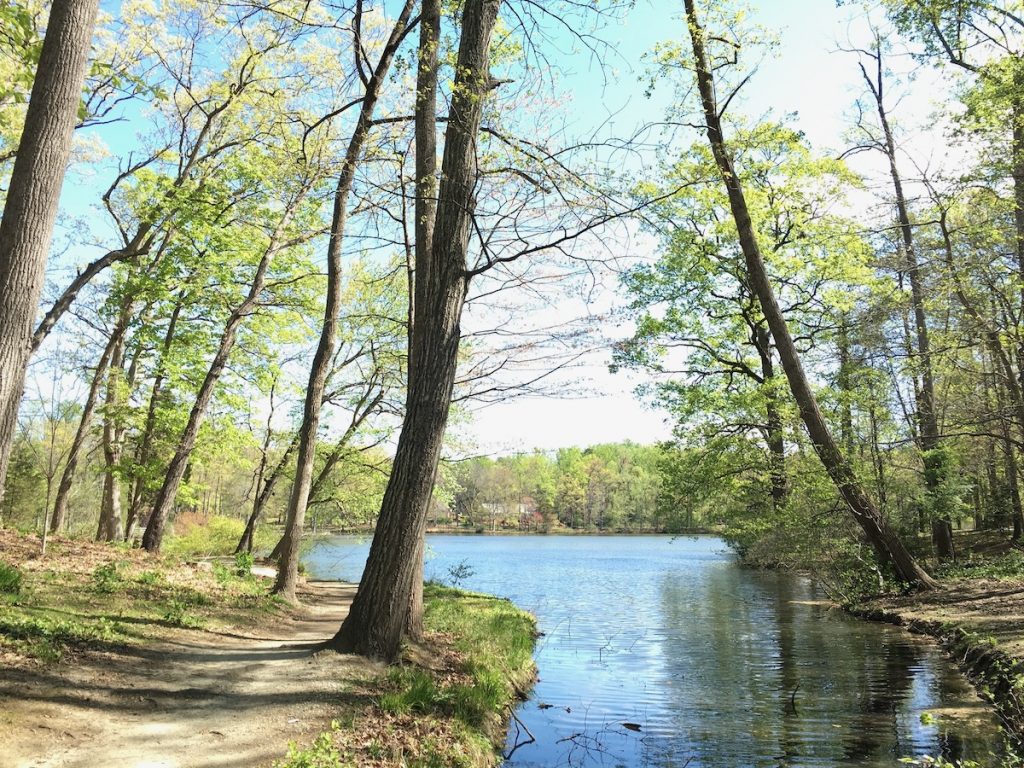 "The soul speaks its truth only under quiet, inviting and trustworthy conditions. The soul is like a wild animal, tough, resilient, savvy, self-sufficient and yet exceedingly shy. If we want to see a wild animal, the last thing we should do is go crashing through the woods, shouting for the creature to come out. But if we are willing to walk quietly into the woods and sit silently for an hour or two at the base of a tree, the creature we're waiting for may well emerge."

–Parker J. Palmer, Let Your Life Speak 
The practice of spiritual direction is like walking quietly into the woods. Rather than leading the way for you, a spiritual director is a trained listener who walks prayerfully beside you, waiting with you as you wait for your soul to emerge. 
How does it work?
I'm currently accepting a limited number of directees.  Spiritual direction generally lasts about one hour per session. If you live in the Greensboro, NC area, we can meet in person. Otherwise we can meet online via Zoom. All meetings are confidential with our first meeting serving as a get to know you conversation so that we can both discern if moving forward is our next right thing.
See below to learn more about my own spiritual direction training. I find great joy in this ministry of presence, holding generous space for fellow journeyers to listen and watch for the movement and mystery of God. 
Are you curious to learn more?
Thank you for your interest, but at this time I do not have any availability for 1:1 spiritual direction clients. 
Hi, I'm Emily.
I approach the practice of spiritual direction with a background in spiritual formation. I received my masters degree in spiritual formation and leadership from Friends University in Wichita, Kansas where I now serve as a Residency Lecturer in the masters program several times a year
In 2012 I completed a short training in spiritual direction with Dr. Larry Crabb's New Way Ministries which served as the beginning of my decade long exploration of the art and practice of spiritual direction. I feel most like myself in group spiritual direction for creative entrepreneurs who want to find congruence between their inner life and their creative work.
Currently I'm an apprentice with Anam Cara Ministries, which means I am journeying with a small group of other spiritual directors and submitting to the wisdom and discernment of a supervisor.
My most important work is to help create soul space and offer spiritual companionship and discernment for anyone standing at a threshold of change, holding questions about their long-held beliefs about God and themselves, or struggling with decision fatigue.
Currently I split my time between the mountains and the piedmont of North Carolina where I live with my husband, John. We have three teenagers: one who still lives at home and two who are attending college.