I still remember the sick feeling I had the day I found out Edie's house burned to the ground. It was 2010, only days before Christmas.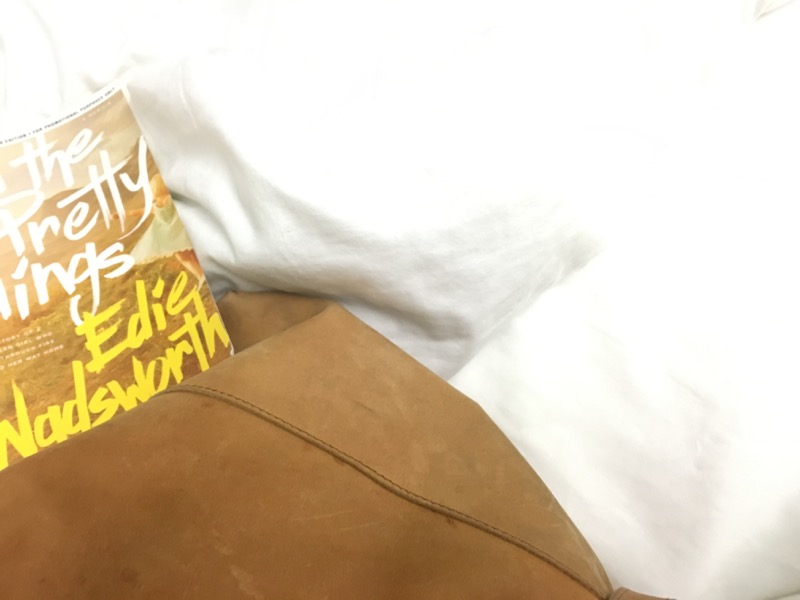 Edie was one of those twenty-first century gifts, the kind we get now that we write online and can meet people from all over who we would never get to meet otherwise. I had read her blog for years, learning from her gift of hospitality and saving her recipe posts to go back to. I especially loved reading about her kitchen re-model.
The night her house burned down, their family (miraculously) got out safely. But the house was a total loss. That afternoon I walked around my own house taking stock of all my pretty things, wondering what it would be like to lose them and the memories they represented.
I'm embarrassed to admit this, but I spent an unreasonable amount of time that day scrolling through her blog, looking at all of her photos of her beautiful home. That sink is gone. That sofa is gone. Those books are gone.
I wondered what else was lost in that fire that cold December night, things that go beyond what our eyes can see and the insurance man can tally up.
I was trying to connect her experience with my reality. I was trying to conceptualize her loss but kept coming up short. Because the truth was, I couldn't imagine what she was going through.
For the days and weeks after that fire, I prayed specifically that the Lord would wrap Edie and her family up with arms of peace and redemption. I prayed for Fear to run wimpy and small to the hills and for Joy pick up her bright pink skirts and twirl around in their midst.
As it turns out, the fire that night was not the first time Edie's life had been touched by fire or by tragedy. I no longer wonder what else was lost to her that night, what other losses she was grieving. Because now I know.
Edie is telling her whole story in her first book, a memoir called All the Pretty Things.
"Maybe it was because Mamaw had the barest refrigerator I have ever seen. Or maybe it was because hunger is easier to give voice to than pain. Either way, I was aware that somewhere deep down, I was empty."

– Edie Wadsworth, All the Pretty Things
This book both broke and healed my heart.
As I read the details of Edie's life growing up in southern Appalachia, I hung on every loss, every redemption, every connection, and every regret.
She tells her story from her five-year-old perspective all the way up to adulthood. And the whole way through, her words prove that line about how children are great recorders of information but terrible interpreters.
"I could tell by how far away he was that he had one thing on his mind. And it wasn't me or Sister or my stitches or anything else but finding beer. I was old enough to know the signs and old enough to feel the sting, but I wasn't yet old enough to know that it wasn't my fault and there would never be anything I could do to make it right."

– Edie Wadsworth, All the Pretty Things
Once I started reading, I couldn't stop. I read in the carpool line, on the airplane, at my kitchen island while the dinner cooked. I stayed up too late and woke up too early just to read this book.
Reading the details of her story, I was transported into her life. And in seeing her life, somehow I saw my own.
I saw everyone from my children and my aunts to my sister and my mom. And though he's been sober now for over 30 years, I recognized small glimpses of my own dad from years ago in Edie's alcoholic Daddy. I understood her deep love and affection towards him as well as her misplaced responsibility for him.
Most of all, I saw myself.
"I doubted Daddy would ever really change, and I wondered what that would mean for Sister and me and everybody else who loved him. Maybe the worst part about growing up was being forced to see things like they really were."

– Edie Wadsworth, All the Pretty Things
And then when I finished the book, I cried because it was over. The heartbreak of Edie's story is deep, but the hope is deeper still. Her vulnerability and resilience have reconnected me to my own.
I am deeply grateful to Edie for sharing her story with us. This book is one of my favorite books of the year and I hope you'll add it to your list to read.
I'm honored to share this sponsored post in glad partnership with Tyndale House. 
Edie Wadsworth is an old soul. Born and raised in East Tennessee, she has southern Appalachia in her blood. She would say her difficult upbringing has been one of the greatest gifts of her life and she believes with all her heart that everything that happens to us, once redeemed by God, will be the magic—the source and inspiration for our greatest gifts to humanity.

After leaving her medical practice in 2008, she began writing her way through her own struggles and from those struggles she found her voice and her people. Her first book, All the Pretty Things: The Story of a Southern Girl Who Went Through Fire to Find Her Way Home is available now.