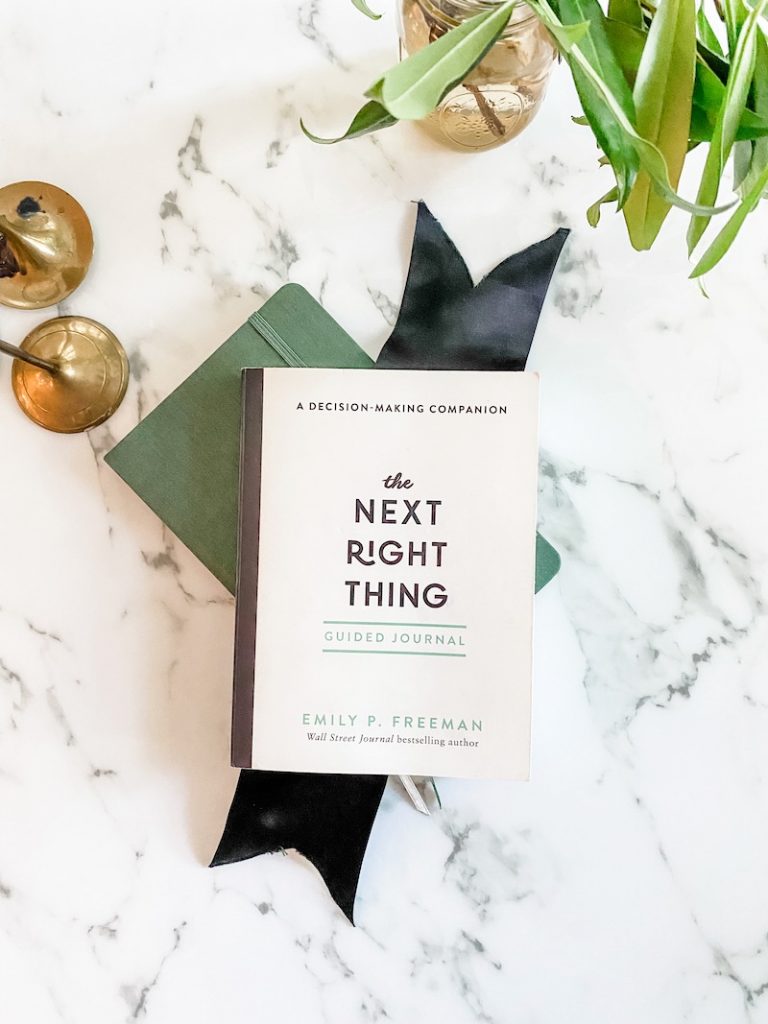 I've been meaning to do an episode like this for months now and the time has come. Whether you already have The Next Right Thing Guided Journal or if you didn't even know it existed, this episode will tell you everything you need to know about how to use it for your life, all in one place.
You don't have to wait until the end of the year to reflect on your life and this journal makes it easy to start today. I'll share tips and instruction as well as how I use this resource in my own life. Plus, I'll tell you what I wish was different about the journal. You can begin or jump back into this reflective practice and discern the life that wants to be lived in you today. Listen in.
Links + Resources From This Episode:
I'm Emily and I'm glad you're here! 

If you're struggling to discern your next right thing, grab this free guide to help you make any decision today.