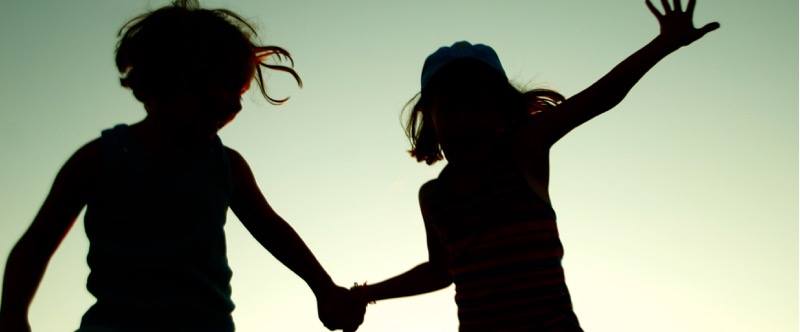 Talking with her about a busy fall schedule and a concern that my own low-grade anxiety about it would affect my kids, my spiritual director said a phrase I haven't been able to forget:
"What hurts children the most are the things that aren't said. That's why it's so important to acknowledge them."
Her encouragement to me was not to try to get rid of the anxiety or hide it from my children. Instead, she suggested I invite them into my life by admitting when I feel anxious and then showing them how I handle it. I pray, I take a little time out, I go for a walk.
It seems counter-intuitive, but in fact it's rather freeing. This is what it means to teach them how to walk with Jesus and be a person.
Because what hurts them the most are the things that aren't said.
The irony here is that my conversation with her happened on Monday which is the day I record my podcast episodes. This week, I was working on an episode about the power of naming, specifically how so often the simple act of naming something can bring forth life and healing to the same extent that not naming things can do the opposite.
When anxiety is allowed to remain a vague, un-named presence within us, so goes our hope.
Sometimes indecision is the result of a busy schedule or a hesitant personality. Other times it's because something within us remains unnamed.
In this episode of The Next Right Thing, what a robocall and a New York chef have to teach us about the power of naming to help us take our next right step.
Links + Resources From This Episode:
I'm Emily P. Freeman, writer, listener, and creative director.
I'm married to John, we have three kids, and live together in North Carolina. I'm also the author of four books including Simply Tuesday and A Million Little Ways. 
Glad you're here!