We do this every quarter and will share our next list (What We Learned in Winter) on Friday, February 28. If you are drawn to reflection but aren't sure where to start, I've created an entire self-paced, online class to help you reflect on your life. Learn more and enroll in Discern + Decide right here.
Welcome to What We Learned, where we pause to reflect on the past season before we move ahead into the future. "It's not the experience that brings transformation,"says author and teacher Jan Johnson, "it's our reflection upon our experience."
If that's true (and I'm convinced it is) then it's vital we establish intentional time to reflect on our lives. Reflection is part of my daily and weekly routine, but once a quarter I like to share some of my list and invite you to share yours.
At the end of this post, you're invited to link up to your own list of what you learned this quarter – be it silly, serious, sacred, or just plain useful. I like to share a mix of all of those. Here are 10 things I learned this fall in no particular order:
1. Leading a retreat for women I know is not as scary as it used to be.
At the end of October I had the honor of being the word-sayer at our church women's weekend (I would say speaker, but the weekend is so casual and intimate that to say "speaker" makes it sounds like something it isn't). Years ago this would have been a dreaded, nerve-wracking assignment. This year it just felt like a gift.
2. I prefer the beach in the summer.
While I loved the content and company of our women's weekend, I do realize I prefer to travel to locations that are congruent with my idea of the seasons. Beach in summer, mountains in fall and winter. This is not a complaint, just an observation. Carry on.
3. I love to teach.
As an author and speaker, I've been teaching for years. Not in an academic way but in ways that still count. Then in 2016 I had a vivid dream about being an actual teacher. I woke up and immediately wrote it down because it had such an impact on me. Maybe I'll tell that whole story later but this Fall after teaching a day-long workshop in Wichita I moved one step closer to owning this part of my design.
5. Logic is not superior to emotion.
Both are allowed a seat at the table. Neither are allowed to rule alone.
4. Next time I co-host a big event, I need to schedule recovery time.
For most of 2019 we worked on the hope*writers conference and even though we had a lot of help, even though it was a beautiful event I was proud of, and even though we were more prepared than we've ever been for a live event, I still forgot to plan for one thing: I forgot to remember how brutal re-entry can be.
After a full four days at this event, it took me a week to feel like myself again. I wish I would have remembered how hard it is to come back to life, to battle the doubts that come knocking once your defenses are down. Next time I'll remember. I should have known better. I've done this before! See: This post.
P.S. If you need help with re-entering life after a big event, time off, or a major transition, maybe that post on reentry will help.
6. "Don't look at the wall. Your car goes where your eyes go." – Mario Andretti
It's advice for a race car driver but I found it most helpful during a week-long bout of discouragement in my work. Thank you, Mario, for this reminder to not look at the wall.
7. Cinnamon in the coffee grounds is magical.
I cannot express how much more I enjoy my morning coffee when brewed with cinnamon in the grounds. It's Christmas in a cup!
8. Small group work is my actual jam.
I feel like I've said this before but I keep learning it on different levels. For years (years I tell you!) I have felt out of place in the stage culture that those in my industry seem to inhabit so comfortably. It's not that I think it's wrong to stand on stages, it just doesn't seem like the place where my most valuable contribution is offered. This has always been a tension for me. What does it look like to be an author who doesn't travel and speak on stages?
Slowly I've been living into that answer. First, it looked like saying yes to lots of speaking and never feeling fully like myself. Next it felt like saying no to most of the speaking and always wondering if I was doing it wrong. These days, it looks like hope*writers (and still does), serving writers online from the comfort of my own home. It looks like Literary London with Tsh Oxenreider (one of my favorite trips ever – this year we'll take our third group).
And next year it will look like being a lecturer for the Masters in Spiritual Formation residencies at Friends University and co-leading 28 hope*writers through year long mastermind cohort.
We introduced this mastermind group opportunity at our conference in early November and now we have a lovely group of writers ready to make progress together in 2020. I'm paying attention to how excited I am to dig in with a small group for a full year.
9. Felicity is not that great of a show.
I watched all four seasons over the past few months and I kept waiting to love it. It kept not happening. I know this might be a controversial opinion, but there you go. I adored a few of the characters and appreciated the way Felicity evolved over the course of the show. But as a whole, I just didn't enjoy it the way I wished I had. #teamnoel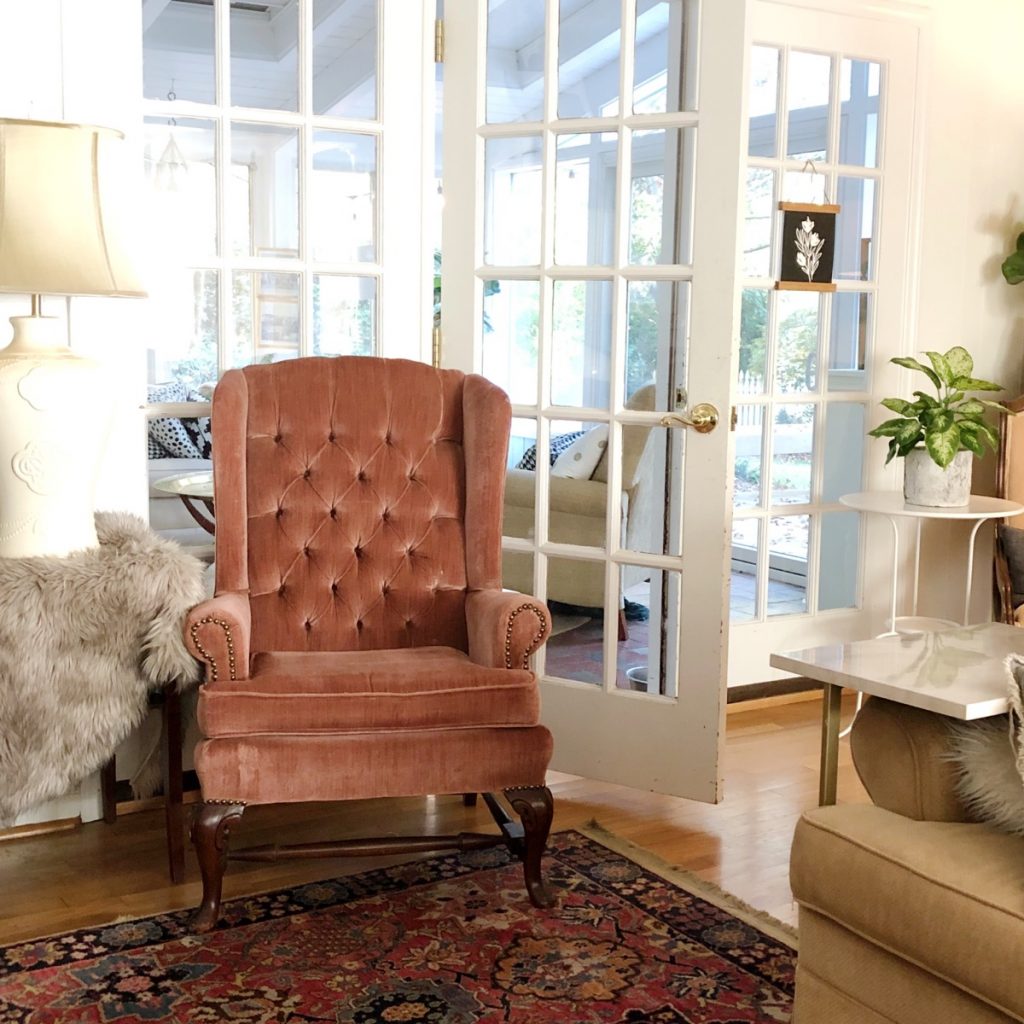 10. Always buy the pink chair.
It doesn't have to be a chair and it doesn't have to be pink but the point is if you are shopping and have money in your pocket to spend and you see something you love within your means, don't talk yourself out of it because of doubts or lack of confidence or whatever. In the spirit of pick what you like and see how it grows, just buy the pink chair already.
Now it's your turn. What did you learn this fall?
You are invited to the Inlinkz link party!