She runs past me on my way up the stairs, shouting over her shoulder, "I know it isn't true, but I'm going to prove it to you."
She heads out the front door to the yard and waves her arms up toward the sky. I continue up the stairs and when I get to my bedroom, there are her sister and brother at the window, one holding an iPad. Over their shoulder I notice our address is typed into the map app, the camera zoomed in to an aerial view of our cul-de-sac. I'm starting to catch on.
They stare out the window at her down below, then back to the screen in their hand. Window, screen. Window, screen.
"Okay, you're right," he calls to her through the window. "I can't see you."
If only all arguments were so easy to resolve. If only all we had to do when we are unsure of something is to run out to the front yard and wave our arms to confirm, no, there isn't a camera in space video taping us at all times.
Well, there may be, but this image on Google Maps isn't evidence of it.
Clarity is one of those words I've used in prayers for many years, one I've held onto like a tattered lovey, a comfort when things seem dark. I'll be alright if I could just get some clarity.
In nearly every major and sometimes not-so-major decision, I've prayed for clarity. Once when that didn't seem to work, I even Googled how to make a decision. But lately, every time the word comes out of my mouth, I hesitate. I'm realizing for me, clarity can be a nicer word for control. If I could just see the future, I could make a good decision about this part of my life.
I say I want clarity and what I mean is I want to have a peaceful feeling about this decision. I want to know the right answer, to know I'm making the right choice. And I desperately want to take out all shades of gray when it comes to making this decision, want clear lines and long views and big pictures. I can become so focused on making the right choice that I forget to acknowledge what a gift it is that I can make a choice at all.
I forget to receive the gift of grace, to remember how Jesus is with me and has made my heart his home. I forget I can trust him with my life and trust myself to choose well regardless of how unclear things may seem.
I'm not saying I won't get peaceful feelings or right answers eventually, but when I make those first things instead of second things, decision-making becomes a lot more frustrating.
And that conversation in John 14 comes rolling over my soul, when Thomas said, "Lord, we don't know where you are going so how can we know the way?"
The most logical response of Jesus should have been "I'll show you the way, I'll show you the truth, I'll show you your life." We would like that and it would seem loving and make sense and comfort everyone. It would comfort me.
Instead, though, Jesus simply says to Thomas, "I am the way, the truth, and the life."
He didn't say, "Come to me and I'll give you answers." He said, "Come to me and I'll give you rest."
And maybe we'll still get the answers, maybe he'll show us the way even while he is the way. But I think he is telling Thomas something important about life and he tells me this as well.
Jesus prayed to his Father, "Give us this day our daily bread," but I want bread to last the month. He invites me back, again and again, to ask only for grace to last through nightfall and no longer, trusting more will come tomorrow.
One question I ask myself before I pray for clarity is this – What do I want even more than clarity?
Sometimes I can't answer that because there's nothing I want more than clarity. In a way, this is answer all by itself, telling me something important to know. Maybe I'm worshiping clarity rather than Christ. If I always had clarity, why would I need faith?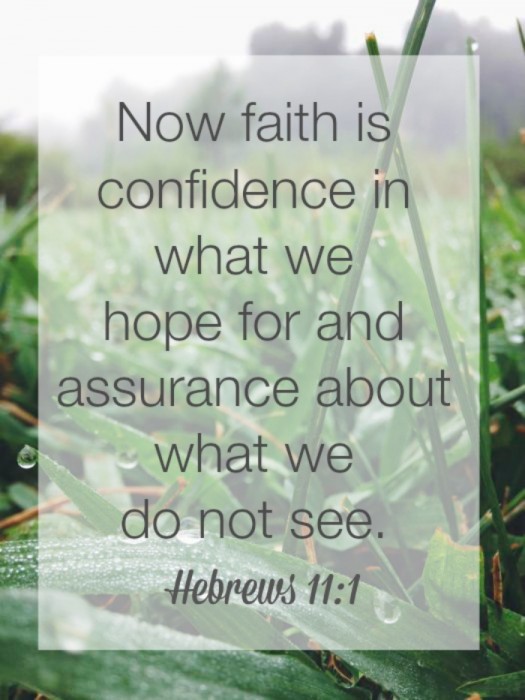 These words feel incomplete today, but I'll publish anyway. Maybe that's the point?