For two hours I sat by the pool in the shade and still came home with a tan line. That's how it is in the South – even when you sit in the shade, the summer sun still finds you there, hiding in the shadows.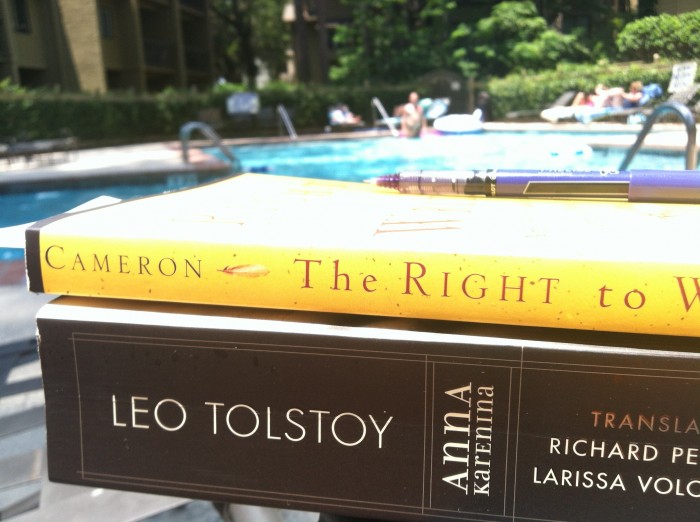 We moved to Detroit from South Carolina the summer after I turned 17. I worked at a kids camp that year, earning $80 a week. Well, at least I'll get a tan working outside all day.
But I didn't. Not like I expected.
Turns out the sun hits at a little different angle in Michigan than it does in South Carolina. And time spent outside that would have caused a sunburn in the South turns a barely-there brown in the Midwest.
That's one of my first memories of Detroit – how the sun shines differently there.
I think of some girl friends in Ethiopia right now, there on the east side of Africa so near the equator. Haley at The Tiny Twig and Shannan at Flower Patch Farmgirl are traveling along with a whole team of women to see what The Mocha Club and FashionAble are doing for Ethiopian women – rehabilitation from the sex trade and employing them in the sustainable trade of weaving. I'm following their trip and you can, too.
They walk under this sun today, the same light landing on shoulders at a different angle during a different time zone.
But the same light, nonetheless.
My kids start school two weeks from today. I feel myself grieving the closing of the season. It seems impossible since they are still little tiny infant babies, but my twin girls will start fourth grade and our son will start first grade and then it will just be John and me home during the days.
In a month or so we'll begin to notice the light fading earlier in the evening and rising up later in the morning. We'll all adjust to this new kind of rhythm that comes around this time every year.
This sweet couple had their wedding ceremony in the bride's grandmother's front yard, white chairs on grass, programs fashioned into fans to fight off the still air of early August. John officiated the wedding, one of his favorite jobs as a pastor.
But technically he's not a pastor anymore as today marks six weeks since he left his pastoral position. This will be our first fall as a married couple without the bustle of welcoming a new class into the youth group.
We are a strange mix of thankful and thoughtful.
As we continue to wait, we also move forward into what comes next: a new school year to start, a new book to launch, a new season to embrace.
For now, though, we still have two weeks left of the summer sun and all the ways she casts her light.
What kinds of changes or transitions are you anticipating this fall? How is your soul adjusting to the idea of it?