Today I'm happy to host my friend Claire Diaz-Ortiz (@claire), author, speaker and Silicon Valley innovator who was an early employee at Twitter. Read on to hear her tell the lovely true story of her new book, Hope Runs: An American Tourist, a Kenyan Boy, a Journey of Redemption. I endorsed it with pleasure and highly recommend it. Here's Claire:
This story does not end where it started. Because where it started was nowhere near the red dirt of Africa, or the tiny hands of little girls in party dresses running alongside me on those red dirt roads.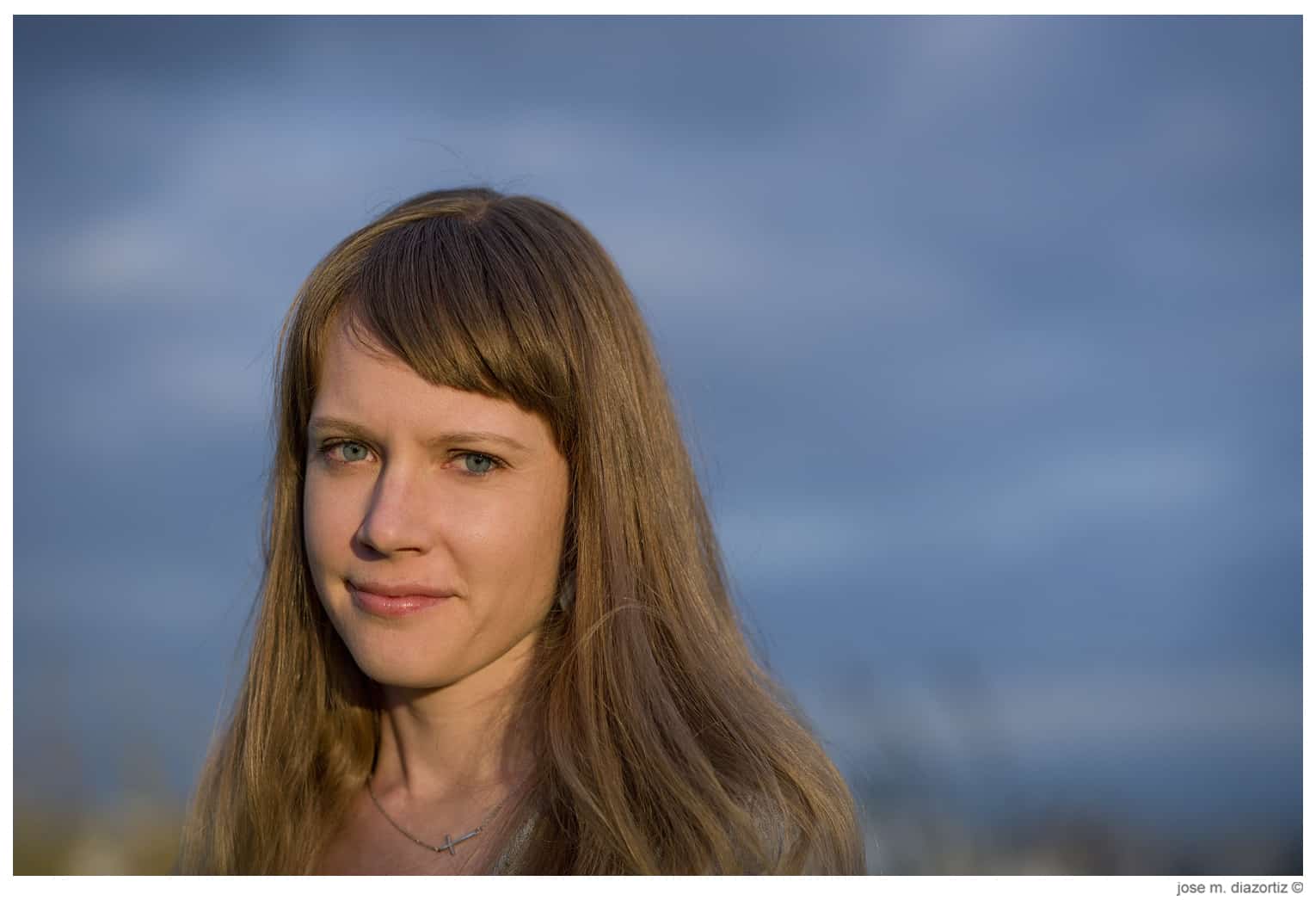 This story started on a trip. A trip for an eager twenty-something that spanned the globe. A trip that spanned nineteen countries of buses and hiking and zoos (yes, zoos) and milky tea and hundreds of books read and hundreds of mosquito bites suffered and hundreds of miles run in far-flung locales.
The trip, as it were, was to end in Kenya, where a mountain climb proved to be the final capstone to a year well done, to a story well lived in the world at large. But before a mountain could be climbed, a night had to be slept, and that was where the story went awry.
Because when they suggested that very guest house – a cheap place to stay the night before the climb, it didn't matter that an orphanage happened to own it – my best friend and I agreed.
And in those first hours at the place of green and blue in the Kenyan highlands, when the orphanage elders asked us for lunch before leading us to our quarters for the evening, it all changed.
Because God showed up. Or rather, showed His face where He had always been.
In the middle of the lunch, in the improbable moments of that bright, sunny, tired, hungry afternoon, when I asked Him a question – THE question – the biggest question I had ever before had, he was there.
And here is what I asked:
If you have put this place in my path to change my story, open my eyes so I can see.
And He opened my eyes.
We stayed a year at that orphanage. We started a running program, and then a nonprofit organization called Hope Runs, with a mission to help orphaned and vulnerable children through extracurricular programming and education.
We ran, and ran, and ran through red dirt as far as the eye can see.

In a year, stories change.
In the first hours of that year, I met a small boy who was older (thirteen, to be exact) than he looked. He asked me about a Senator named Barack Obama and then about David and Goliath and then stuck by my side, never letting up, for the rest of that year.
And when it came time to leave Kenya and for my story to move on to other places, I knew he was meant to come as well. Come with me back to a land of cheddar cheese and smooth roads and hot showers: the United States. Because that, I saw, was the next part of the story.
Sammy, now 21, changed my life in a way I could have never imagined. And, in turn, I changed his. Our story, about our strange family of faults and love, is now here, in paper, in a book they say we wrote but I say we lived.
Hope Runs: An American Tourist, a Kenyan Boy, a Journey of Redemption
is that story.
Each of us has a story inside – dozens, hundreds, thousands of them – and I believe in the power of sharing that story. To see our way through, and to live the next step.
To celebrate the launch of Hope Runs, I'm giving away a free ebook, Share Your Story, which I wrote to talk about the power of story in our lives. Download it here.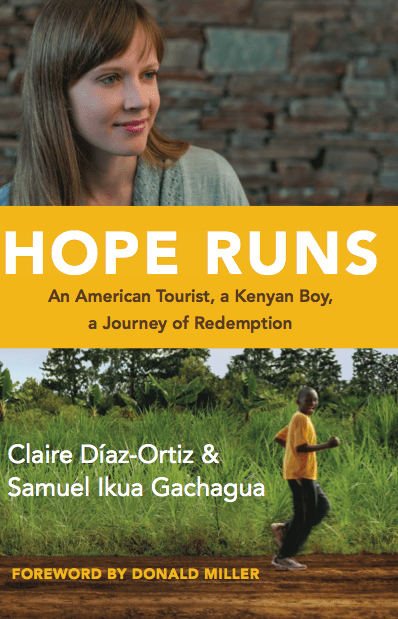 And, Win A Copy of Hope Runs:
To win one of three copy of Hope Runs, do one or more of the following things. Leave 1 comment on this post for every item you do.
Like this blog post on Facebook.
Tweet this blog post.
Post this blog post on Pinterest.
Remember, for each thing you do, leave one comment. (So, if you post on Facebook, Twitter, and Pinterest, that would be three comments.)
(Or, buy a copy of Hope Runs and get $150 in freebies.)
Claire Diaz-Ortiz (@claire) is an author, speaker and Silicon Valley innovator who was an early employee at Twitter. Named one of the 100 Most Creative People in Business by Fast Company, she holds an MBA and other degrees from Stanford and Oxford and has been featured widely in print and broadcast media. She writes at ClaireDiazOrtiz.com.

Sammy Ikua Gachagua had lost his father to illness, his mother to abandonment, and his home to poverty. By age ten, he was living in a shack with seven other children and very little food. He entered an orphanage seeing it as a miracle with three meals a day, a bed to sleep in, and clothes on his back.

Hope Runs: An American Tourist, a Kenyan Boy, a Journey of Redemption is the unlikely story of Claire, the American tourist and Sammy, the Kenyan orphan – a story you won't soon forget.