Take your time with this post because it could change your life. Or at least your day. This is a collection of four newly released albums that are shaping the moments of my days. These albums are warm, piano-y, and thoughtful with a generally great folk music feel. So here we go. (I should never be allowed to describe music. Piano-y?)
I spent the weekend serving women at a kind church in Tennessee with two brilliant singer/songwriters so I may as well start with them. I've talked about them before: Christa Wells and Nicole Witt. I met them at the Allume Conference several years ago and just this weekend I finally figured out who Christa reminds me of: if my Aunt Marilyn and Julia Roberts were mixed together into one person, she would look exactly like Christa Wells. She's soulful and talented and writes lyrics that travel to the deep places. See, look. Julia.
image source: Christa Wells
Today's post title is in honor of Christa's newest solo album releasing into the world! I couldn't wait to share it with you. Here are the details:
Album: Feed Your Soul
My favorite track: Shine. The verses build  up so beautifully to a chorus that doesn't disappoint. And my second favorite is More Than I Am – This song best sung in a circle of humans you trust.
***
And if you can't get enough of Christa, she teamed up with Nicole to release More Than Rubies last spring. Piano, violin, and vocals that weave and melt right into the sacred folds of your soul.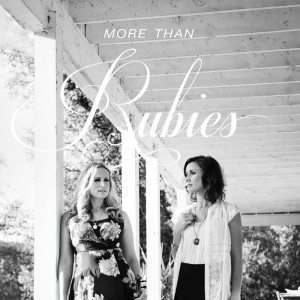 Album: More Than Rubies
More Than Rubies on Reverbnation
My favorite track: This is impossible. But right now this week my favorite track is Pray which is basically the Lord's Prayer put to music. But Visible Invisible is a close, close second. Click here to watch the just released video! Nicole's vocal at the end of this track slays me.
***
This next album is one I've had on repeat for the past month. It's called Meager Fare and is made up of band members Ryan Bowles, Charlie Swing, Will Milks and Michael Van Patter (co-creator of The Listening Room who I've mentioned here before) – all live here in Greensboro (at least I think they all do).
From the Noisetrade website: "The band formed out of several winter songwriting trips in the beautiful NC mountains. In 2012 the guys decided to record some of their favorite songs from these sessions with engineer Stephen Price and local musicians (Patrick Collins, Dustin Moore, Luke Skaggs)."
Every song on this album feels like home – just great folk music. The sound is warm and full reminds me of autumn.
Album: Meager Fare
Check them out on Noisetrade (Tips appreciated)
My favorite track: I can't choose. It's between Come Back Home and Bloom. Trust me, you won't be able to choose either. Favorite line from Bloom: "You bring beauty to the darkest places." Get the t-shirt. No, seriously.
***
Daniel and Lauren Goans are Lowland Hum, a husband and wife folk duo from North Carolina. I first met Daniel when he was in high school and John was the middle school pastor at the same church. I have a memory of scraping my jaw off the floor while listening to Daniel play the piano.
I don't know Lauren well, but the first time I met her was at a So You Think You Can Dance viewing party. And we also went together with a group of girls to the SYCYTD tour when it came to town in 2007, yes we did.
Daniel and Lauren are now married and they make magic and music as Lowland Hum.
From their website: "Daniel and Lauren utilize several creative methods to engage the senses, some of which include an illuminated art installation that travels with them and handmade lyric booklets. Their intentional artistry creates a space for audiences to breathe, listen, read, react, and fully engage with the music and each other."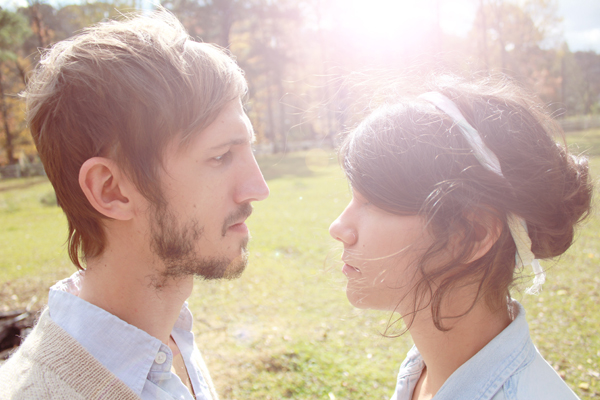 image source: Lowland Hum
Album: Native Air
Read about their multisensory approach to music.
My favorite track(s):  Twine. Lauren's voice in this song just makes me happy. But then, in Albatross they both sing and their voices are so lovely together. So again, I can't choose.
***
I know Andy Gullahorn's new album releases this week but I don't have it yet so I didn't include it here. I don't write often about music and now I'm beginning to wonder why since it makes me so happy. I've written before about the music that inspires writing for me. I would love to hear some of your favorites: new releases, old favorites, or something you don't think we've heard of yet.