"We stop, whether by choice or through circumstance, so that we can be alert and attentive and receptive to what God is doing in and for us, in and for others, on the way. We wait for our souls to catch up with our bodies."

-Eugene Peterson, The Jesus Way
Eugene Peterson talks about how it's important "to wait for our souls to catch up with our bodies, of being alert and attentive to what God is doing in and for us."
But sometimes we need help to figure out what that means and how it looks.
I'm always trying to find new ways to help you create that kind of space.
If you value time and soul space but don't have room in your schedule to sit and read books or blog posts that might encourage you toward that end, I've made something for you.
Before I tell you what I've made, the smallest bit of background.
***
At our church we have a few different teams who serve on Sunday mornings. I'm on the scripture reading team and my friend Wendy is on the prayer team.
Every single solitary time Wendy stands up and reads the prayer of renewal she wrote for that week, I resist the urge to bury my face in my hands and cry like a worn-out baby.
I'm struck, every time, by the power of the Spirit in her voice and words.
I tear up even now as it comes to mind.
After five years of writing words down in books, I've become smitten with the spoken word.
The words of prayers prayed and scripture read out loud at church have started to weave their way into my soul, knitting together a new kind of longing.
Listening engages my heart and mind in a different way than reading does.
Though I haven't done the research myself, I've heard smart people say our brains process language differently when we hear it compared to when we read it.
It makes sense when you consider how God spoke the world into being but he also called his people to write it all down. He designed us to learn and grow in all different ways.
We are to read and listen and speak and write and receive and act and do it all again.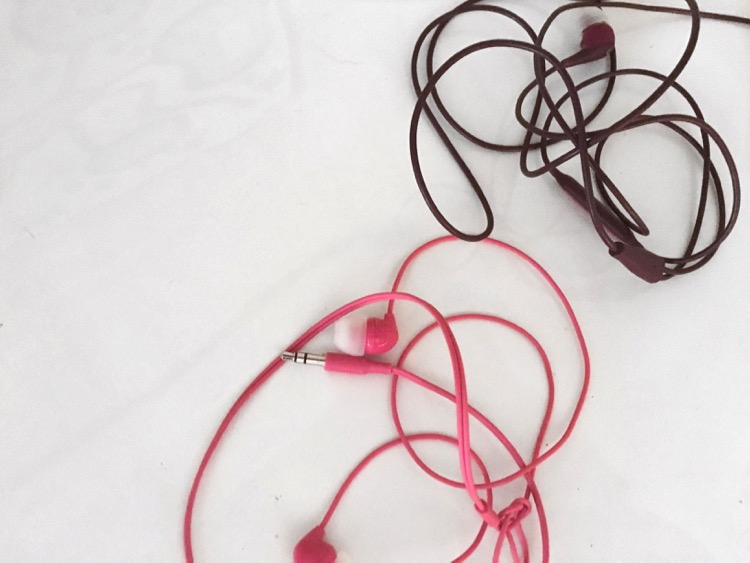 So I made something for you who want a little nudge in the direction of hope.
If you long for a few quiet moments but aren't quite sure how to get them, I want to invite you to join me for 7 Days of Still Moments.
It's a free, simple offering, neither fancy nor polished. I played my own piano in the background and scratched the words down over weeks of quiet mornings, then spent some time at the microphone and recorded it all for you.
Here, you can listen to me explain it more and get a taste of what to expect.
download a transcript of this audio 
I understand listening is not available to everyone. If you need transcripts of the audio, still sign up! We will have a link in the daily email for you to download them so you won't miss a thing.
I couldn't shake the urge to create a spoken offering of my own. It's different from anything I've done before and maybe I'll never do it again. But June felt like the right time to offer this sort of thing to you. I truly hope it feels like a gift to your soul. That is my deepest intention.
Now it's out of my system and, if you'd like, on it's way to your inbox. Sign up now for free and start with Day 1 today. Let's start the June – August break off with a deep breath.