My small group graduates this weekend. From high school. As in, they're going to college. We celebrated a few nights ago with a fancy dinner out and then a FroYo dessert. And they surprised me with a scrapbook of our four years together. Stop it.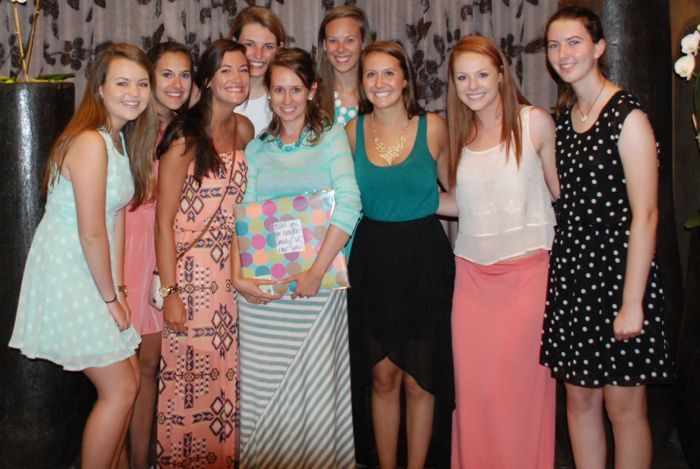 I can't talk about it. You guys, they are growing up. But I also am so happy for them and also for me because from now until forever I have 10 hilarious, brilliant, beautiful, and wonderfully weird little sisters.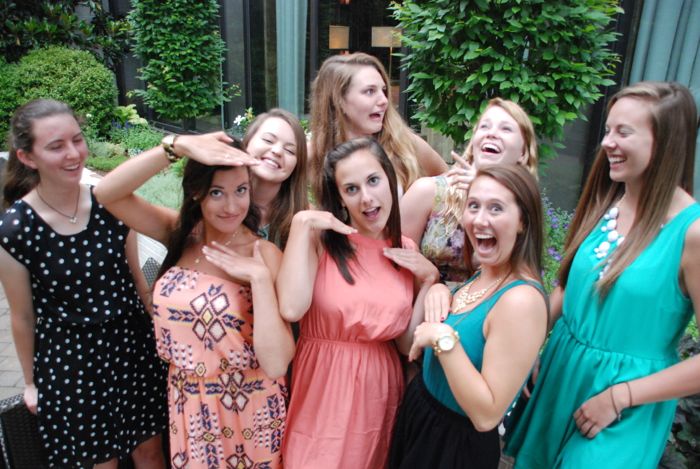 I wasn't even supposed to be their leader. The leader who started with them had to back out half way through their freshman year. So I told John I would be willing to "fill in until they found a replacement."
Yeah.
So here we are, three and a half years later and they are all driving and half of them have boyfriends and none of them have braces anymore. They are beautiful and learning to be independent, but they are also still terrified on the inside and small and wanting to be seen and loved for who they are – the part no one can see.
I've written them little notes and we've had lots of conversation but nothing I've said so far seems adequate compared to what I want to say. And so I'll take a little space here on the blog to give the best three-word advice I can think of right now.
Go make art.
Make art with the way you live in your house until college starts – the way you hang out with your mom, the way you laugh at your dad instead of roll your eyes, the way you choose to listen to your baby sister who is going to miss you more than she can possibly put into words right now.
Whether you're taking a gap year to work or travel or spend time with YWAM, make art with how you enter in – not like a tourist who watches from behind a camera lens and insists all of your usual comforts are close at hand. As best you can, enter in to your new situation ready to be creative and make art with the circumstance you are given no matter how crummy it might turn out to be.
If you're headed off to college, be it close to home or a day away, make art in your dorm room – not just with how you decorate, but with how you exist with your roommate or suite mate or friends. Be curious. Be open. Hold fast to your confidence when you are among many but remember to share your vulnerability when you are among few.
Learn, not just from your professors, but from your classmates. Be slow to judge, slow to speak, slow to anger. Be quick to listen, quick to pray, quick to look for the hope in dark situations.
If at all possible, laugh until you tee tee in your pants.
Bring your giftedness as well as your insecurity with you as you go.
Bring your story, the one you've already lived and the one you want to live. You'll be tempted to leave out the boring or embarrassing parts as you tell it. Don't. Every bit of it counts.
Practice thankfulness, silence, and discipline.
Don't light candles in your dorm room or get in cars with strangers.
Don't forget who you are.
Remember Jesus. Remember family. Remember love.
And be sure to call your mom.
If you had only three words to tell a graduate, what would you say?
Want to explore more of what it might look like to make art with your life? I wrote a book about that. It's called A Million Little Ways: Uncover the Art You Were Made to Live. It releases this fall.